Joe Garza brings a unique concept to the Real Estate market. His clients and colleagues value his talent for relating to and communicating with all of his clientele who seek the sophistication of fine properties, which Prime Realty is known for. In addition to representing all of his clients in a manner that offers his experience as a well-known Realtor, he enjoys helping families needing to buy or sell their properties and helping them into a residence that will fit their extended family.
BUYING
Buying your first home can be an incredibly daunting process. Property is likely to be the single most expensive purchase you will ever make in your lifetime and the pressure to ensure that you make the right decision can be immense. I will make the entire homebuying process as easy as possible.
SELLING
If you are planning on selling your home in Texas, I can help. I am a trusted real estate professional that can help you sell your home. Call me today
at 210-749-7199
for more information about listing your property.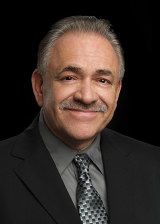 Joe
Garza
License #661614
Call or Text:
210-749-7199
Contact Me! I'd Love To Hear From You